Roman Empire
Jump to navigation
Jump to search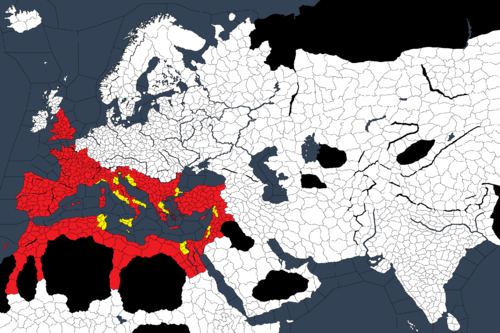 The Roman Empire is a titular Empire title.
With

Legacy of Rome expansion, it is possible, as Emperor of the Byzantine Empire, to restore the Roman Empire by controlling key duchies of the old empire. The Byzantine Empire must also be your primary title. Restoring Rome has the following effects:
With

Holy Fury, Christian emperors of Greek, Italian, Sardinian, or Roman culture have the option to restore the old Imperial religion Hellenism through a series of events.